An Introduction To The Myriad Of African Textiles
http://www.modedeville.com/deco/deco-ambiance-ethnique/
In May, Beyoncé threw an Africa-themed push party to celebrate the expected arrival of her twins Sir and Rumi. A medley of patterned fabric cemented the aesthetic but led some Africans to question the extent to which the riotous decor truly paid homage to Africa. African print is about as African as pizza is American – an import from Europe that has become so entrenched in the daily life of West African culture that to peel back its history seems an assault on regional identity. As a result, several thought pieces have debated the misnomer 'African print'.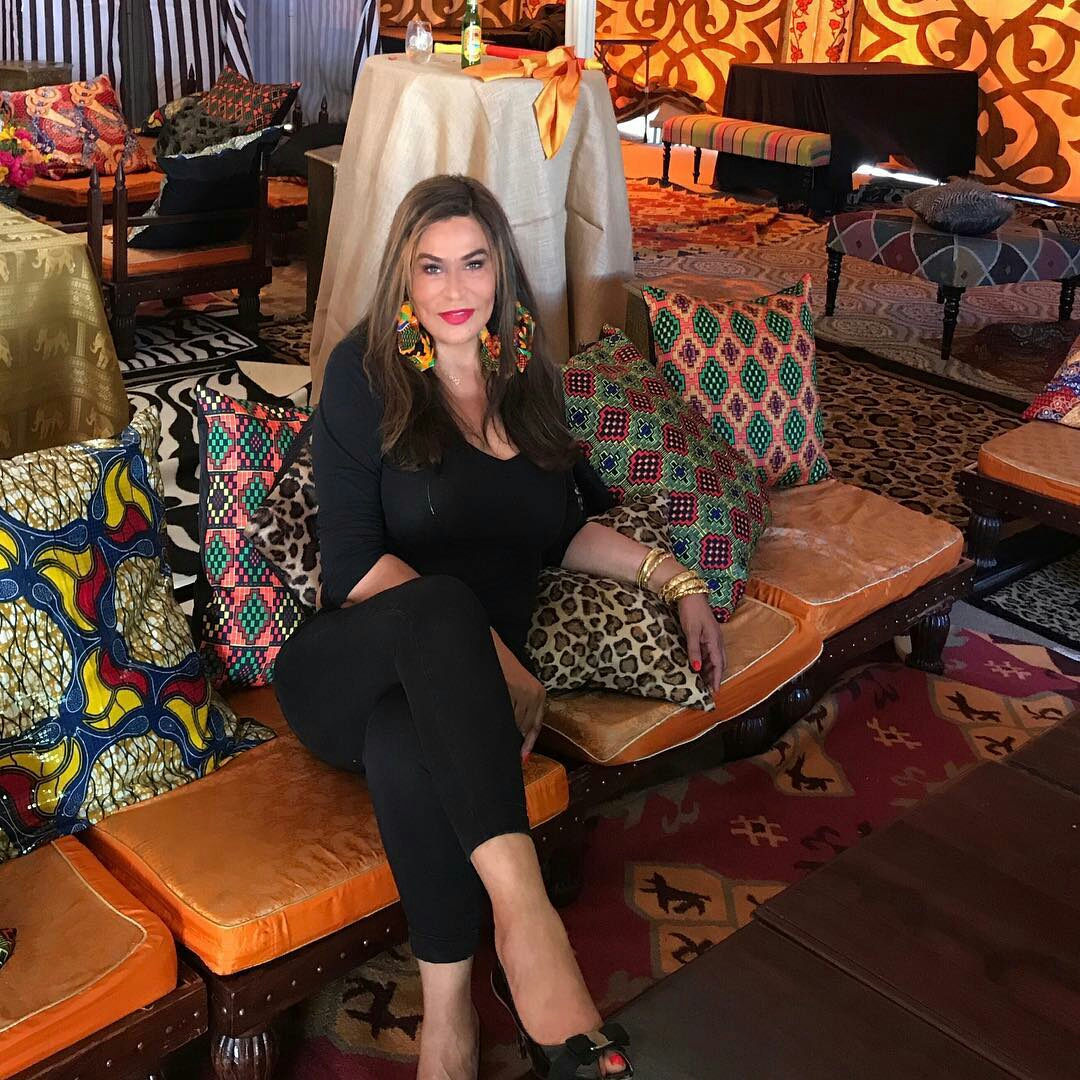 Beyonce's mom at the push party opened debate on the continent about the use of Dutch wax as the main ingredient for an Africa décor theme.
Actually, the application of African textile to home styling remains odd to many a West African. Perhaps it is the psychology behind preferring something foreign over something local. I once used a traditional cloth as a rug on a TV show set and was immediately scolded by an Aunt for disrespecting our culture because the cloth was on the floor. Perhaps it is the cultural importance we attach to the cloth that makes us hesistate to apply the cloth outside its original function. The reasons are likely as vast as the number of African fabrics that exist. However, it puts into question why the African-themed home is synonymous with the use of such fabrics when it is such a rare sight in our own communities, although this is slowly changing.
Understanding Prints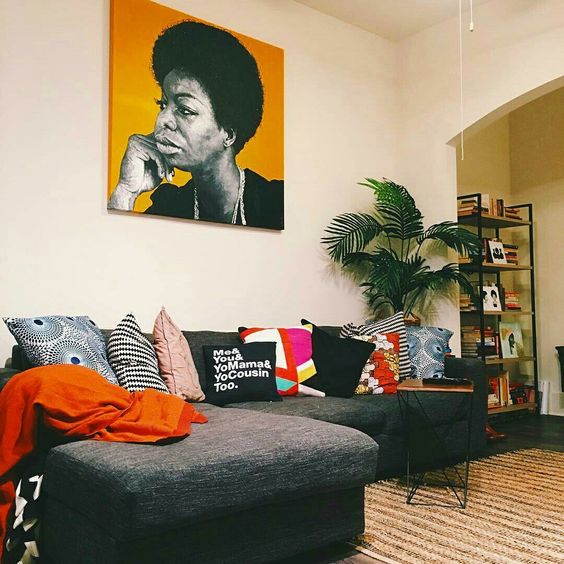 http://www.reflektiondesign.com/category/pillow-covers?page=1
African print refers to the technique used to manufacture the textile. The patterns are machine printed onto existing cloth and produced mainly in Holland, thereby referred to as Dutch wax prints. Dutch wax print is called ankara in Nigeria and pagne in most of francophone Africa. Kitenge or kanga in East Africa is a locally made wax print. However, traditional African textiles are mainly associated with what is handmade rather than manufactured. These include the beloved mudcloth, kente, batakari, aso oke, gabi, among many others.
A Word On Mudcloth
The darling textile of the moment is bogolanfini from Mali (or bogolan for short) - commonly known outside of West Africa as Mudcloth. It is made from raw cotton which is loomed and then dyed in a concoction of hues derived from plants, dried and finally hand-painted with iconographic secrets. The paint is made from fermented mud, hence the nickname. Mudcloth was traditionally worn by men during hunting expeditions as camouflage and protection against the elements. Bogolan eventually found its way into contemporary African fashion with brands like Nio Far, and into the home industry via a panoply of branded scatter cushions.
To Dye For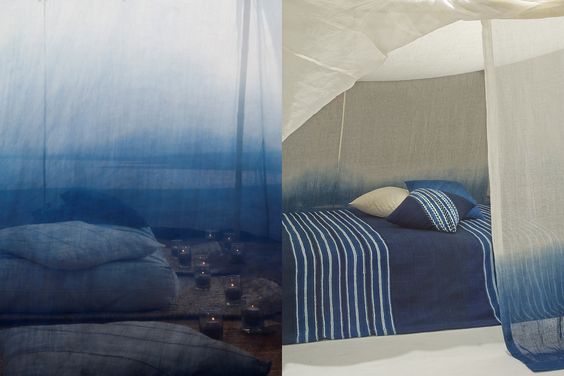 http://www.aboubakarfofana.com/
Besides weaving, Africa is also famous for its dyeing techniques. The Kofar Mata dye pit has existed in Nigeria since 1498 and continues to operate. Traditional indigo artist Aboubakar Fofana has cornered the luxury market with bedspreads retailing at up to $3,500. Bazin, a fabric popular in Mali is an imported white damask from Austria, Germany and Holland (ironically normally used for upholstery). However, it is the dyed, starched and 3-hour wax-stamped version that has made it a local fashion staple.
 
The Future Of Production

Higher demand for traditional textiles like Mudcloth is pushing makers to speed up the production process through mechanization. A fear looms that this will translate into a loss of skill and employment. Already, producers of Mudcloth shortcut the production process by using stencils rather than painting the designs free hand. Furthermore, designs which were once part of a symbolic dialect are now randomized geometric shapes devoid of the cultural significance they once held.
Bogolan [de]constructed Mudcloth
http://www.osxnasozi.com/product/zori-half-moon-bogolan-pillow-cover-de-constructed
Ultimately, global discourse around what is an African fabric and whether any certain umbrella aesthetic or technique can apply to them will continue for many years. Contemporary African designers are responding to the brouhaha by reimagining traditional fabrics including Mudcloth, exploring ways to couple modern technology with ancient African knowhow, and are subtly announcing the birth of a new iteration of African textile design. Get inspired by them below:
Her brand strives to build a community around African design. She was Assistant Set designer on hit TV show An African City, Season 2.